You are cordially invited to our MLC Open House on Wednesday, 18 September, 6:00-8:00PM, at 111 Gerrard Street East, first floor, in the newly renovated MLC Research and Innovation Zone on the ground floor, with guided tours to the third-floor Research Centre.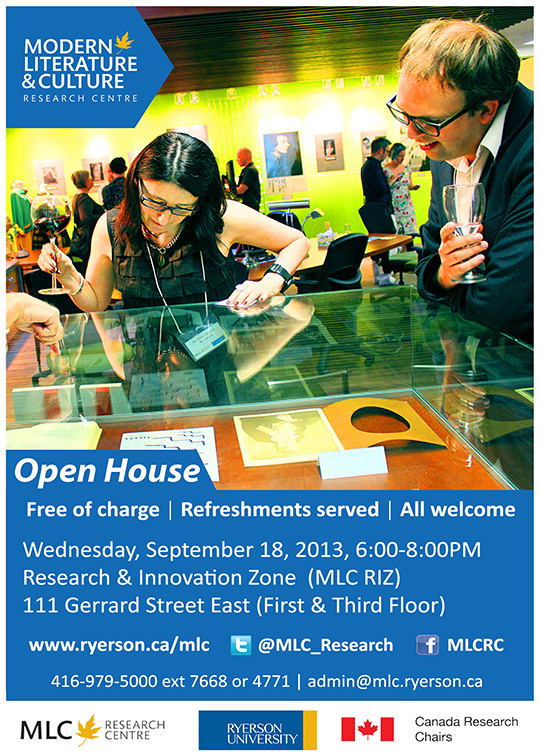 Come find out about our centre, our research projects, rare collections, digital archives, new spaces and upcoming events. If you are a student, come find out how to become involved.
The evening will feature the Centre's research in action, student scholarship, as well as the screening of two short films by our MLC Scholar in Residence Stephen Broomer, including his avant-garde film Pepper's Ghost, which recently debuted at the Toronto International Film Festival (TIFF). Students and scholars will be available to answer questions.
Refreshments will be served. All are welcome.
We look forward to welcoming you to the MLC!
Get Directions