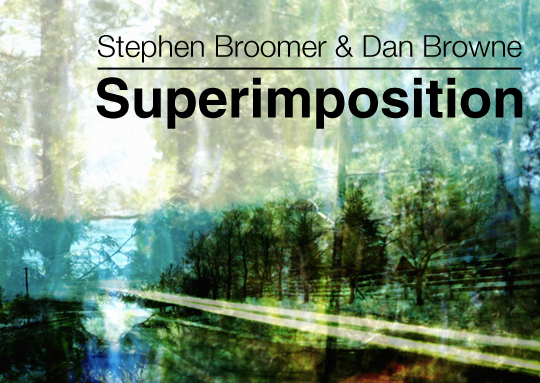 Stephen Broomer & Dan Browne: Superimposition
January 9th - February 2nd, 2013
Opening Reception: Thursday, January 17th, 6 - 9 p.m.
Stephen Broomer and Dan Browne met in 2009 as members of the Loop Collective, an experimental film group started in 1996 at Ryerson University, where both are currently pursuing PhDs in the Communication and Culture program. This show emphasizes an aesthetic characteristic their work shares: the superimposition of diverse images within a single
pictorial plane.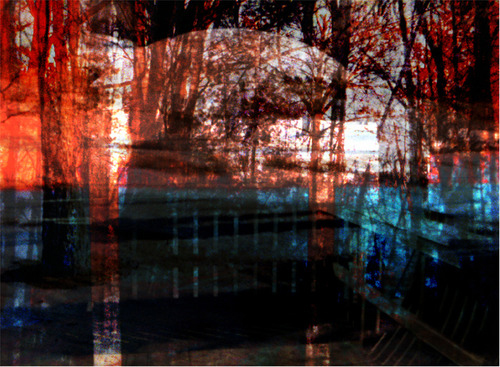 Stephen Broomer's Midland 3
Stephen Broomer's photography draws from diverse influences such as the calligraphic palimpsest paintings of Cy Twombly and the avant-garde films of Bruce Baillie. As in Twombly's late polaroids, Broomer's work is also committed to eternal and mythological themes: Midland has its origins in his film Brébeuf, shot at sites in Midland, Ontario that were central in the missionary and ethnographic work of Jean de Brébeuf, who, along with Gabriel Lalament, was martyred by the Iroquois at St. Ignace II in 1648, a consequence of their mission to convert Hurons to Christianity. The images originate on 16mm motion picture film, and then through a series of chance operations, are combined digitally to create densely layered collages. The resulting images combine landscapes with other photographic subjects and solid colours, creating collisions between forms.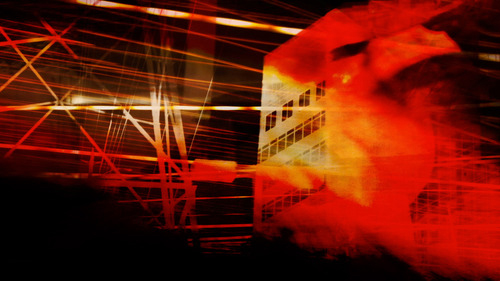 Dan Browne's Building Light
Dan Browne's memento mori is a multimedia project generated from a digital archive of images gathered over a decade of working as a photographer, and re-contextualized through experimental image processing into a multi-layered time-lapse to generate an accelerated and intentionally distorted personal history recorded at the junction of technology and internal perceptual experience. Through multiple layering, traditional spatial and temporal modes are remapped within a manifold complexity involving as many as a dozen or more individual photos within a single frame, pulsating at 24 frames per second, de-familiarizing objects and generating innovative visual forms. Browne's work aims to generate open-ended poetic forms without closure or specific end—viable to continue within new contexts and subject to a potentially indefinite number of remixes and permutations.
---
Stephen Broomer (b. 1984) is a filmmaker, film preservationist, and poet. He holds a BFA in Film and Video Production, an MA in Film Studies, and is presently engaged in writing his doctoral dissertation on the fate of difficult art and the Canadian avant-garde film. He has given public presentations of his film restoration work at the Art Gallery of Ontario, the Canadian Film Institute, and the Pleasure Dome (Toronto). His films are distributed by the Canadian Filmmakers Distribution Centre (Toronto) and LightCone (Paris).
Dan Browne (b. 1982) is a Toronto-based filmmaker and multimedia artist whose films have been presented at venues including Cinematheque Ontario, Pleasure Dome, National Film Board of Canada, WNDX Festival of Moving Image, International Film Festival Rotterdam, Centre Georges Pompidou, and Diagonal Film Archives (Seoul). Dan holds a BFA (Hon.) from Ryerson's School of Image Arts and a MA from the York/Ryerson Joint Program in Communication and Culture, where he is currently a PhD candidate. He is presently at work on an epic autobiographical cycle begun in 2006, which he aims to complete by 2016.